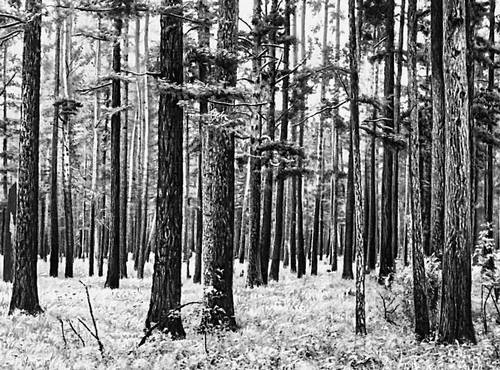 Photo: The Big Soviet Library (bse.lib.ru)
Despite the financial crisis, this winter has seen a record number of Russians taking ski holidays in Courchevel – over 10,000 so far this season. But don't the Russians have enough snow at home to keep themselves occupied? Whilst Krasnaia Poliyana, a key destination for the Sochi winter Olympics 2014 might currently be a bit of a building site, further East into Russia Siberia's freezing temperatures combine with a picture-perfect mountain range to give the ideal natural conditions for a jolly good ski holiday. I've just got back from Sheregesh, Siberia's most developed downhill skiing resort and was able to see how skiing in Russia can give the Alps a run for their money.
-------------
Squint a little on the approach to Sheregesh and all those little wooden dachas look a lot like chalets. As the bus winds its way thorough the snow-covered mountain roads one could be forgiven for failing to notice the profusion of fur hats on board, or for overlooking the telltale abundance of birch trees in the surrounding forests; all signs that indicate that you're not actually in the Alps, but in the depths of Siberia.

On arrival at the base of the pistes the ski rental shops have the same up-to-date equipment as one would expect from any European ski resort; the ski techs are helpful, professional and (unusually) smiling. Look around you and there's the very same chairlifts, cable cars, long winding slopes and latest ski suit fashion as further West.

Yet despite the similarities at first glance, Europe this is not and daily temperatures that range from a chilly minus 5 to a lung-freezing minus 40 and beyond are only the start of the story. Take the town itself for example. There may be some new chalet-style hotels appearing, but the main town of Sheregesh consists almost entirely of low-rise 1970s apartment blocks; those who are not so lucky to live in such luxury make do with ramshackle wooden dachas with outside toilets and no running water. In case you missed it on the approach, the view from the mountain reveals the town to be surrounded by active local industry with lone chimney stacks of small run-down factories bearing inscriptions such as "Work for the Glory of the Motherland" billowing black smoke into an otherwise pristine mountain air. On the short taxi ride to the base of the slopes you pass the army posts of the local high-security prison. That your taxi is an ice-encrusted lada with a cracked windscreen, no seatbelts and nothing but an orthodox icon glued to the dashboard for protection is also a dead giveaway that you're not in St. Moritz.

On the slopes themselves, snippets of conversation between other skiers point to the fact that we're rather east of Berlin. "What a pleasure it is to snowboard drunk," exclaims one teenager, as he and his friends contribute to the collection of beer cans near the lift entrance. A skier stops at the side of the slope to answer his hands-free mobile, "it's alright, I'm free to talk" he says, heading off down the slope, a fur tail (a bizarre fashion item sold at the base of the slopes) clipped to the back of his pants waggling in the wind.

On closer inspection there's also something not quite right with the ski lift system. For a start, it is impossible to buy a lift pass for the whole ski domain. In fact, rather than a unified network, the lifts have instead been built by different private firms, each competing with each other and boasting the cheapest tickets or longest runs. "Each company fears they will miss out on some potential profit," explains Konstantin, our ski tech, as we point out this fatal flaw in the valley's coordination. What results is a rather annoyingly large proportion of time queuing at various ticket booths at the base of each lift in order to buy a ticket for that precise lift. Whilst some lifts have a top-up card system, others just provide a paper ticket to hand to the attendant and none offer unlimited ascents which, for those who want to do a day skiing all the slopes on offer means spending a lot of time rummaging in ones pockets for the correct bit of paper or plastic card for the particular lift that you want to take at any given time. Russia would not be Russia without its VIPs and so of course most lift queues offer a "VIP lane" for those oligarchs who just wouldn't feel rich enough having to wait with the masses.

There are also indications that general health and safety may not be quite to European standards. The fact that none of the pistes are marked is the least of ones worries. A skier taking the chairlift in front of us gets tangled up as he sits on the chair and drops a pole. Already a metre or so in the air and with the lift attendant looking on disinterestedly and making no attempt to stop the lift, the skier takes his life into his own hands and leaps from the chair to retrieve the pole himself, ending up in a heap on the ground for other lift-users to try to avoid.

In certain areas the lifts are no longer functional due to the massive quantities of snow that has not been cleared and has been allowed to pile so high that the lift cables themselves are nearly submerged. In others, the chairlift is still just about high enough to keep people off the ground, but low enough to present a hazard for those forced to dodge their way between in order to pass underneath.

So all is not les Trois Vallées, but then if it was why would one bother hiking thousands of miles to Siberia for a ski break? Sheregesh's geographically isolated location has both its upsides and downsides. Flights and transfers are not only costly, but also time-consuming. For the European market, a flight to Moscow (four hours from London) followed by a five hour internal flight to Novokuznetsk still only brings you three hours by bus from the resort. A trip to Canada suddenly doesn't seem quite so distant.

Yet skiing in Siberia has its fair share of advantages. The remoteness of the resort means that during the week even in peak season (bar the New Year period) there are practically no lift queues and the slopes are uncrowded. You don't have to get up at 6am to find some untouched powder to ski. The current ski area is big enough to keep an experienced skier occupied for a week, with some excellent off-piste and forest skiing. The surrounding hillsides look promising for further extension of the resort in the future.

The few foreigners that make it to Sheregesh every year will be greeted by metres and metres of light, fluffy powder in daily quantities that will astonish even the most veteran traveller. They may also be treated to an as-yet unspoiled and difficult to match dose of Siberian hospitality. And to top it all off, at the base of the slope - the chance to have their photo taken with life-size cardboard cut-outs of everyone's favourite snow sports enthusiasts ready for action: Putin and Medvedev.